Hack4Growth – From idea to action
November 23, 2020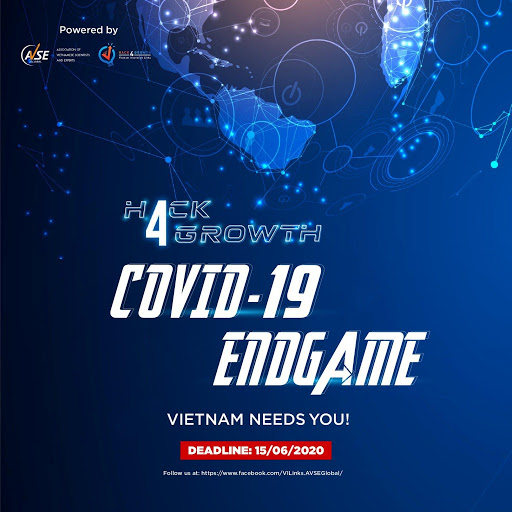 Hack4Growth is an innovation competition held by the Association of Vietnamese Scientists and Experts (AVSE Global), under the permission of the State Committee of Overseas Vietnamese. The competition has come to its finale which already occurred on October 31st, 2020.
Hack4Growth competition is launched in November 2019. The competition helps to boost innovation and create a prestigious platform for creators, and connect them with potential investors, businesses as well as other stakeholders. Hack4Growth aims to:
Encourage innovation via finding solutions to urgent social problems
Create opportunities for potential ideas and businesses
Involve important parties in applying practical solutions to reality
Develop the innovative ecosystem in Vietnam which may help Vietnam to stand out on the World stage.
With an aim to create an innovative playground, Hack4Growth welcomes innovators who already have their own creations and also individuals with ideas. Hack4Growth has attracted hundreds of participants from nearly 20 countries all over the world. About 30 different projects in diverse fields such as education, environment, tourism,.. have been selected to join the training with 13 webinars. Moreover, the contestants also work directly with 40 instructors and senior consultants of Hack4Growth. After 6 months of excessive training and tests, 10 best teams are selected for the final round.
With every accepted submission, contestants will receive Amazon Web Service ($5000 AWS Credits – $10000 AWS Credits)
Top 30 are selected for the 3-month training program and given the chance to connect to the community of more than 1,000 users on AVSE Global's platform.
Top 3 of the competition will receive:
$10,000 – $ 7,000 – $5,000 cash
Dinners with leaders and CxO of Vietnam's big corporations
The opportunity to connect with investors
Moreover, Hack4Growthalso has 04 sub-prizes (1 Macbook Air 2020) for:
Audience's favorite team
Team with the most creative idea
Team with the greatest progress
Team with the biggest social impact
Timeline for Hack4Growth competition:
Launching (4/2020): Finding partners, sponsors; Complete media platform; Launch the competition
First-round (6/2020): Shortlisting -> 30 teams for the next round
Training (7-10/2020): Contestants join the training and complete the business plan -> 3-minute pitching
Final round (31/10/2020): Announce the results
Award Night (11 – 12/2020): Award the prizes