Vietnam Global Leaders Forum (VGLF 2019)
November 20, 2020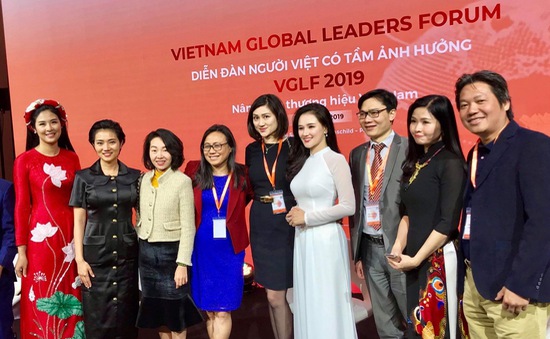 On 30-31 March 2019, the first Vietnam Global Leaders Forum (VGLF 2019) co-organized by the Association of Vietnamese Scientists and Experts (AVSE Global) and Committee for Overseas Vietnamese – Ministry of Foreign Affairs, was held in Paris.
An overview of VGLF 2019:
The forum attracted more than 300 delegates, with nearly 200 delegates who are influential Vietnamese in a wide range of professions, coming from 25 countries and regions and representing various government bodies, corporations, and enterprises.
The delegates participated in 7 working sections with more than 10 contents covering the two main topics, which are "Brand Vietnam" and "The role of global talent network in developing a nation and its brand image"
Besides the four main media partners which are Time Universal, VTV24, Vietnamnet, and Dantri, the forum also attracted huge interest from other dominant and reputable newspaper channels like Vietnam News Agency, Tuoitre, CafeF, … as more than 100 articles and reports were conducted in the week from March 29th to April 5th.
The Forum was highly appreciated by the honored guests. First, it was complimented on the in-depth content of its discussion, which succeeded in evoking the desire to contribute to Vietnam's development. Second, the Forum gathered exceptional individuals from different sectors, which illustrated the diversity in talents and stature of Vietnamese at home and abroad.
More details about the forum can be found at www.vietnamgloballeaders.org.