Vietnam Symposium on Leadership and Public Policy 2019
November 20, 2020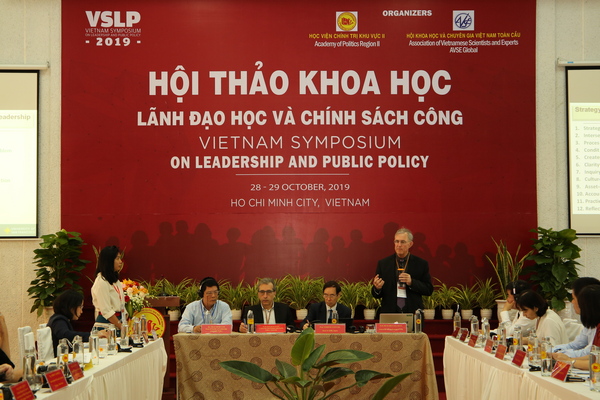 The Association of Vietnamese Scientists and Experts (AVSE Global) and the Academy of Politics, Region II (campus in Ho Chi Minh city) are pleased to announce the 2nd Vietnam Symposium in Leadership and Public Policy (VSLP-2019), which will take place on 28-29 October 2019 in Ho Chi Minh City, Vietnam.
The VSLP aims at promoting collaborative research initiatives and experiences between Vietnamese experts and their foreign colleagues in both Vietnamese and international contexts. It will provide broadly a platform for academics, practitioners, researchers, and policymakers from various fields to exchange knowledge and evolutions of disciplines related to management, leadership, administration, and governance to promote findings esteem and share the latest work. Participants will find an excellent opportunity for presenting new researches, exchanging information, and discussing current issues of leadership and public policy.
Contributions on topics related to leadership, public policy, and their interfaces are highly encouraged. The symposium program will include paper presentations, roundtable discussions, and case study demonstrations, along with prominent researchers, academics and professionals, policymakers, entrepreneurs, and practitioners from leading universities, institutions, and governmental agencies.
The scientific and organizing committee welcomes submissions in all areas of leadership and public policy. The topics of the conference are (but not limited to):
Education, Training and Labor Policy
Health Policy
Science, Technology and Data Policy
Energy and Environment Policy
Social Innovation and Social Policy
Economic Policy
Public Investment (Public Procurements and PPPs)
Policy Design, Implementation and Evaluation
Leadership, Change and Public Management
Inclusive Leadership
International Relations and Global/Regional Leadership
More details at https://vslp2019.sciencesconf.org/