VIETNAM STARTUP ECOSYSTEM 2021 – TECHFEST VIETNAM
February 9, 2021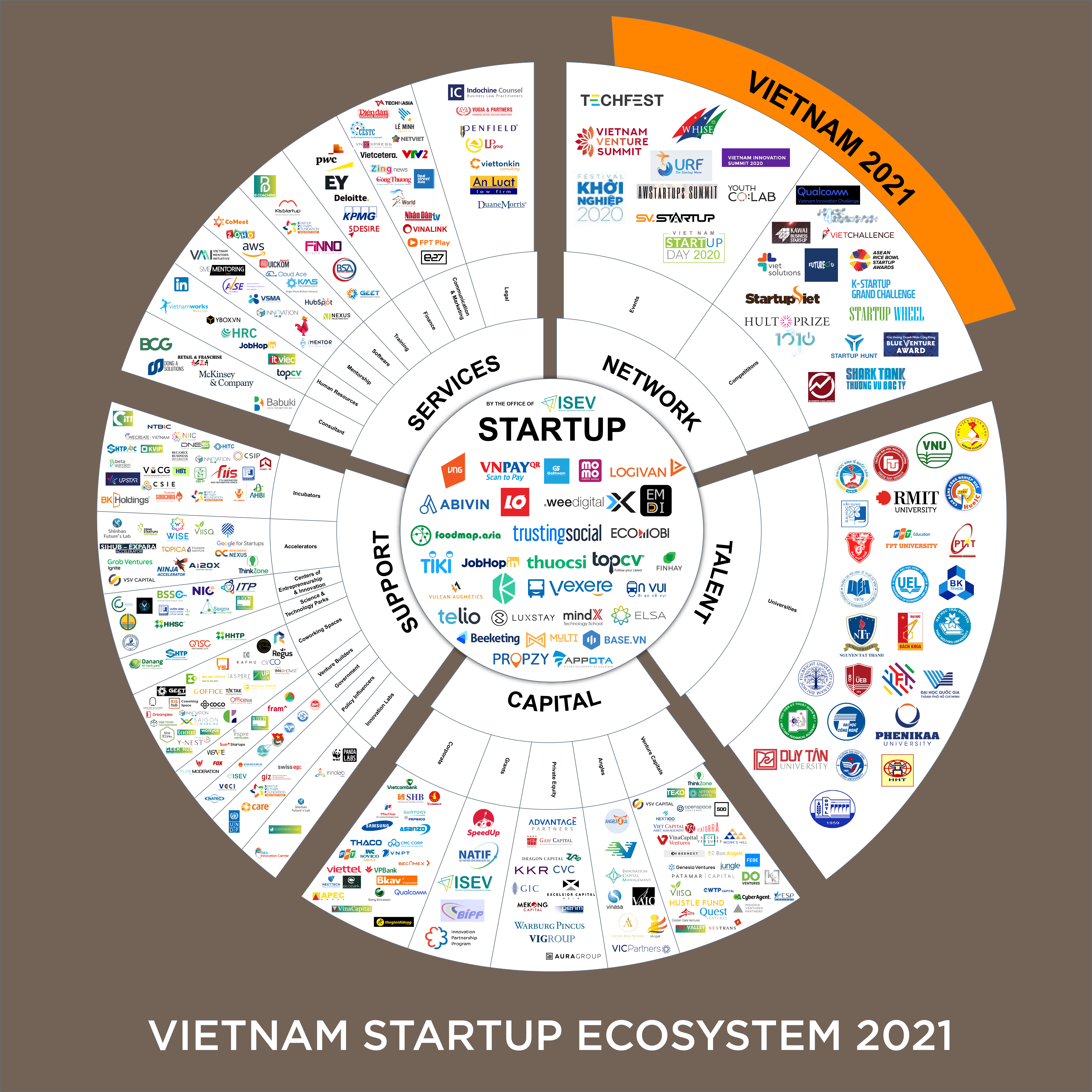 The Organizing Committee of TECHFEST Vietnam introduces the mapping startup ecosystem in Vietnam with the central role belongs to startup. The components appearing in the mapping are selected based on 3 criterion below:
The contribution to the creative startup community
The activeness in operation and coordination with Program 844 in building the National Startup Ecosystem
The diversification of businesses and/or professional fields
AVSE Global and Hack4Growth contest are featured on the map due to huge contribution to the startup ecosystem and 844 project. Mapping will be continuously updated to illustrate the growing process of our ecosystem.
https://www.facebook.com/techfestvietnam/photos/a.1097968970230145/4372193382807671/