5 years of implementing Directive 45-CT/TW: Attract intellectual resources from expatriates
November 27, 2020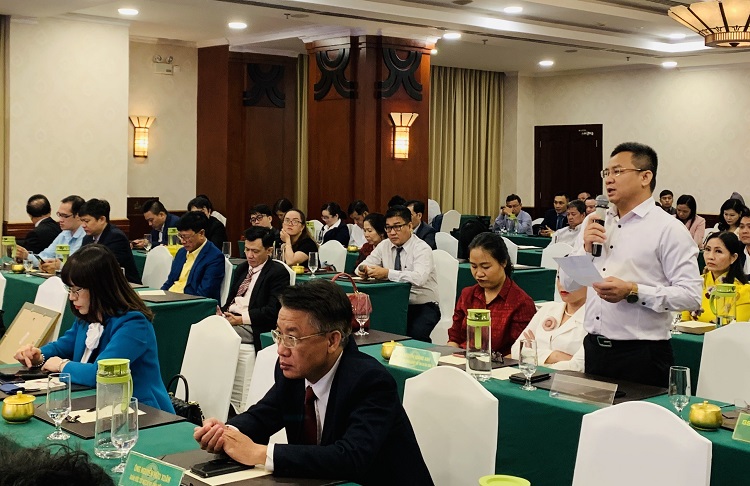 Over the past years, the Government has paid special attention to Vietnamese overseas and regularly held meetings to create favorable conditions for expatriates to contribute to national construction.
In response to the country's requirements for international development and integration, implementing the Directive 45-CT / TW for Vietnamese overseas and developing the country in the new situation, over the past year, the Government has reviewed, supplemented, and completed mechanisms, policies, and laws, creating a favorable legal corridor for Vietnamese overseas to invest, produce and trade, contributing to attracting investment. Along with that are the policies to attract and use overseas Vietnamese experts and intellectuals to meet the requirements of the cause of building and defending the country.
Ms. Nguyen Thi Hai Thanh, Director of AVSE Global-Vietnam said that, in the global context heavily influenced by the COVID-19 epidemic, Vietnam's economy needs strong changes towards self-reliance. Contributing to the country's economic growth is a high-quality human resource, including overseas intellectuals.
In order to encourage overseas intellectuals to participate in cooperation and development of science and technology, the Director of AVSE Global-Vietnam stated clearly, it is necessary to build a professional, competitive and transparent working environment; strengthening the connection between experts and scientists; to develop preferential policies and support for training in order to attract and develop a team of domestic senior experts and consultants.
"The State plays a pioneering role in researching and attracting brainpower in technology industries, contributing to reducing related risks and encouraging enterprises to engage in new technologies", Nguyen Thi Hai Thanh said.
Appreciating the guiding spirit of Directive 45-CT / TW in arousing the potential of overseas Vietnamese, the Director of AVSE Global-Vietnam believes, with strong political determination from the Government, efforts with the force and consensus of the entire people, especially millions of intellectuals, Vietnam has many opportunities to make a breakthrough and become one of the bright spots of the global economy in the coming time.
Source: baotintuc.vn